Free-standing LED cubes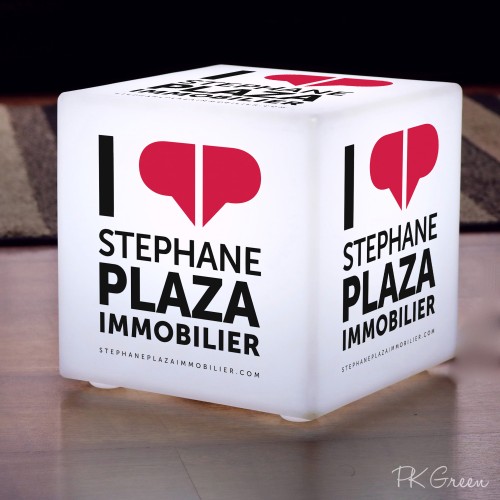 (choose products and quantities above)
Over 800 reviews on Google
We have over 800 reviews on Google. You can read some of our reviews below.
"The displays were perfect for our Adobe events and booths to draw attention. We are obsessed with them."
- Liz S  |  Adobe
"Excellent service and fast delivery. Our light box really stood out - it was the perfect final touch for our corporate event."
- Sarah E  |  MacAllister McAleese
"Great service and INCREDIBLE products - many thanks to PK Green for the support, you all were very helpful!!"
- Heidi H  |  JP Morgan
"Thank you for the fantastic work you did with our lamps. The light boxes were a big success at the event!"
- The Dell team
"We've always been delighted with the lights we purchase from you. I'm looking forward to using these next weekend at our event."
- Brey S M  |  Medtronic
"PK Green was a pleasure to work with! They helped us change our order when COVID affected our plans, and we really appreciated the personalized service."
- Caitlin T  |  Shopify
"Great to work with - fast responses and communication. They addressed our specific needs and ensured that we met our deadline. The quality of the items was good too."
- Jenna R  |  Hillel
"Thrilled with my branded ice buckets. PK Green were very responsive and easy to work with. My package even arrived earlier than expected, since I mentioned that I had an important event coming up."
- Asia D  |  Set the Bar
"Fantastic service! The cubes were in superb condition and they are easy to use."
- Pauline R-A  |  Val D'Oise
"I'm genuinely impressed with the service from PK Green. They're always quick to reply to emails and we are really happy with the final outcome. Highly recommended."
- Danielle C  |  Harmonic
"Our customers loved the branded spheres so much they purchased more! Super quick service and turnaround for custom-made products."
- Meredith M  |  Convatec
"5 out of 5 stars. Production, delivery and service was perfect!"
- Constantin W
"PK Green delivers great service and high-quality products. We ordered a sign for our exhibition and received lots of compliments."
- Debe K  |  ManageCasa
"Great service, amazing product, excellent communication! Our charity night centerpieces were a hit with everyone! Many thanks to the entire PK Green team."
- Michael C  |  Southern Water
"The custom displays I've bought from PK Green have been a massive hit! They often are the highlight of our events. Some of our customers have even asked to purchase their own."
- Carleen D  |  Simplicity
"Great product, made a big impact at our event. The team was extremely helpful in meeting our tight deadline."
- Story PR
We would love to help make your brand stand out at your next corporate event. Our team can create some mock-up designs for you (free of charge), so you can see how your logo would look:

Get free mock-ups & quote
Read more reviews from Google